1. 5 predictions on the future of spine surgery from Dr. Richard Wohns
Full story
2.
Orthopedic surgeons experience less than 1% pay increase: 5 findings
3. CMS terminates Idaho hospital's Medicare contract
5. Drs. N. Scott Litofsky, Timothy Miller Jr. & more: 5 spine & neurosurgeons making headlines Full story
6. 12 spine, neurosurgeons with leadership promotions in 2018
Full story
7. IBM's Watson recommended 'unsafe and incorrect' cancer treatments, STAT report finds
8. Is your organization prepared to meet the rise of consumerism? Read this whitepaper to learn about healthcare's new digital front door.
9.
NuVasive launches 1st integrated surgical automation platform for spine: 3 notes
10.
Medtronic, Titan Spine & more: 9 device company notes
11. 40 CEOs and 10 presidents stepped into new roles in Q2 2018.
Download this whitepaper
to catch up on 116 hospital, health system executive moves.
12. Spine surgeon leader to know: Dr. Stephen Ryu of Sutter Health
Full story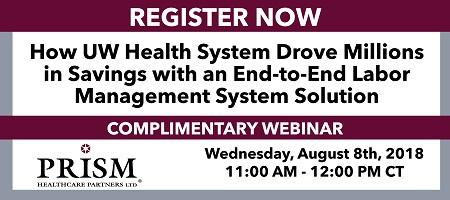 Companies to Know
Thank you to our sponsors