1. Court rules New York hospital properly denied neurosurgeon privileges for poor interpersonal skills: 5 things to know
Full story
2.
Dr. Richard Rothman, respected orthopedic surgeon and leader, passes away
3.
Closed California hospital files for bankruptcy, owes $250K to employees
4. The concept of a bundled payment is deceptively straightforward; the planning and execution is anything but. Regent shares success and opens up about best practices Click here
5. What to expect from Paradigm Spine in the future: 5 Qs with CEO Marc Viscogliosi
Full story
6. Drs. Todd Lanman, Linda Liau & more: 8 spine & neurosurgeons making headlines
8.
California hospital CEO, CFO put on leave amid investigation
9. LifeNet Health unveils moldable osteobiologic solution for spine: 5 insights
10. 89% of patients want to know their medical costs before they receive any care. Read this white paper to learn about the case for price transparency.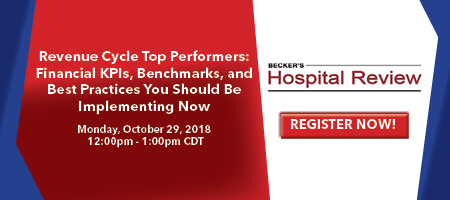 Companies to Know
Thank you to our sponsors