1. NuVasive partners with Siemens Healthineers to develop spine imaging technology: 5 things to know
Full story
2. Colorado ASC completes 1st case with robotic technology: 4 details
3. Hospital visitor tampered with patient's IV, caused cardiac arrest, officials say
4. Learn how to break down communication silos and improve patient care during this upcoming webinar.
5. Registration for Becker's largest Health IT + Revenue Cycle conference event ends October 1st. Join 4,000 attendees + 180 great exhibitors and sponsors. Register here. For exhibiting and sponsor opportunities, e-mail Jessica Cole at jcole@beckershealthcare.com.
6. Where Orthofix is with the Spinal Kinetics integration, what happened with extremities & more: 7 key quotes
Full story
7. Dr. Joseph Maroon joins CV Sciences board: 5 key notes
8. Learn best practices to tackle pricing on knee and hip implants. Click here.
9. Northwestern lays off 60 IT workers after Epic EHR rollout
10.
5 trends in spinal implant nanotechnology & bioactive implants
12. Spine surgeon leader to know: Dr. Sebastian Lattuga of New York Spine Specialist
Full story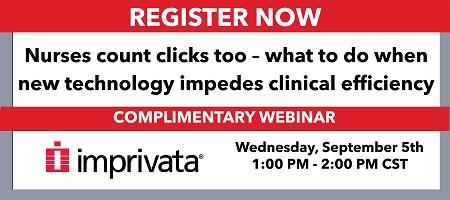 Companies to Know
Thank you to our sponsors