1. Kuwaiti neurosurgeon invited to speak at U of Miami barred from entering US: 7 insights
Full story
2.
Medtronic & Mazor's next innovation, robotics in ASCs & more: 5 key updates for Q2
3. CMS' final inpatient payment rule for 2019: 9 things to know
4. How can you control expenses related to total joint replacements? See key findings from 800+ hospitals.
5. NeoSpine welcomes Dr. Alex Mohit: 4 things to know Full story
6. Alphatec sees 6% Q2 revenue growth, increase in surgeon conversions: 6 things to know
Full story
7. HHS mulls changes to HIPAA
8. Learn best practices to optimize your revenue cycle using artificial intelligence
Click here
9. Zimmer Biomet names former Allergan, Campbell Soup execs to board: 4 things to know
10.
The future of spine technology: 13 surgeon predictions
11. Better working conditions = better patient care.
Download this whitepaper
to learn how to optimize the nurse work environment.
12. Spine surgeon leader to know: Dr. Richard Lim of Pacific Coast Orthopaedic
Full story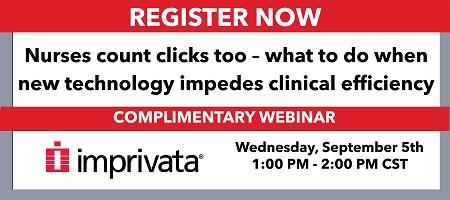 Companies to Know
Thank you to our sponsors