1. Top 10 neurological surgery residency programs from Doximity - UCSF is No. 1
Full story
2.
Orthopedic surgeon in Texas sentenced to 10 years in prison after 9 allege sexual abuse - 4 things to know
3. How Cleveland Clinic has been boxed out of Palm Beach
4. Learn best practices to tackle pricing on knee and hip implants Click here
5. Globus Medical is banking on robotic spine technology - is it working? Full story
6. Stryker Spine's Tritanium cages show bone in-growth potential in new study
Full story
7. Arizona hospital emerges from bankruptcy, lays off 60
8. Outdated patient billing is hurting hospitals and healthcare providers. Read the Whitepaper to learn more.
9. Mazor reports 14.8% decline in Q2 revenue, but 6% increase for the 1st half of 2018: 5 things to know
10.
Online calculator aims to predict spine surgery complication risk - 5 study findings
11. A HIMSS Analytics study reveals 59% of clinical informaticists report use of unsecured messaging in their hospitals today. Learn what 300 healthcare systems are doing about it
Click here
12. Spine surgeon leader to know: Dr. Clifford Douglas of Loma Linda University Health
Full story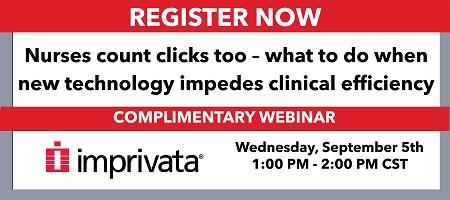 Companies to Know
Thank you to our sponsors