1. Dallas hospital owner pleads guilty to bribing spine surgeons for cases: 9 things to know
Full story
2.
Hospital for Special Surgery to work with South Korean hospitals on quality improvement: 5 key notes
3. Texas health system files for bankruptcy
4. Is your organization prepared to meet the rise of consumerism? Read this whitepaper to learn about healthcare's new digital front door.
5. Join 200+ speakers from hospitals and health systems + over 3,500 attendees at Becker's 4th Annual Health IT + Revenue Cycle Conference in September. Register here. | Join celebrity keynotes Hillary Rodham Clinton, Tom Coburn and Theo Epstein at Becker's 7th Annual CEO + CFO Roundtable in November. Register here. For exhibiting and sponsor opportunities, email Jessica Cole at jcole@beckershealthcare.com.
6. Dr. Johnny Delashaw has license reinstated but can't hold medical leadership positions: 5 things to know
Full story
7. HCA's profit jumps 25% to $820M in Q2
8. A HIMSS Analytics study reveals how 300 healthcare organizations are discarding single-purpose communication devices and apps in favor of more sustainable mobile solutions. Find out what's on their mobility roadmaps Click here
9. Stryker reports 19.4% jump in spine, neurotechnology sales: 6 things to know
10.
CMS proposes 2% ASC pay increase in 2019: 5 key notes
11. Outcomes evidence for outpatient total joint replacement
Click here
12. Spine surgeon leader to know: Dr. Ellen Air of Henry Ford Health System
Full story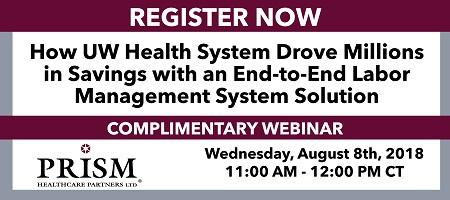 Companies to Know
Thank you to our sponsors