2.
Stryker spine sales jump 18% in 2018 to $2.6B after K2M acquisition: 5 things to know
3. Partners CEO Dr. David Torchiana abruptly steps down
4. Marketing logistics logical - a guide for surgery centers. To register for the webinar, click here.
6. Orthopedic surgeons vs. neurosurgeons - study compares spinal fusion complication rate Full story
7. Dr. Tyler Koski: Leadership in spine with a focus on patient outcomes and satisfaction Full story
8. Steal this idea: How Chick-fil-A inspired Baystate executives to redesign nurse hiring
9. Learn how to use intelligent automation and data analytics to identify and resolve denials during this upcoming webinar.
10. U of Missouri to release biojoint records amid allegations of false marketing: 5 things to know
11. Spine surgeon leader to know: Dr. Sumeer Lal of Self Regional Healthcare
12. Nine hospital and health system IT leaders discuss threats to healthcare cybersecurity. Click here to download the free white paper.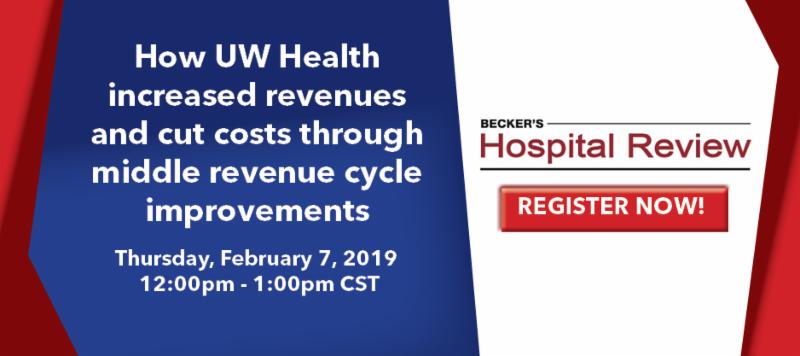 Companies to Know
Thank you to our sponsors