1. How Hospital for Special Surgery plans to expand nationally & globally
Full story
2.
How price transparency in spine and big tech will affect healthcare: 4 Qs with Dr. Isador Lieberman
3. CHS' Lutheran Health Network CEO to give up title in strategic move
4. Join this webinar to learn more about the logistical challenges facing ASCs and the best practices for overcoming them.
5. Join Becker's Hospital Review's largest Annual Meeting, April 1-4, 2019, at the Hyatt Regency Chicago - featuring keynotes Katie Couric, George W. Bush and Bill Clinton, along with 300+ hospital and health system executive speakers. Register here. | Thrilled to welcome Terry Bradshaw and Bobbi Brown + over 170 hospital and health system executive speakers to Becker's Health IT + Clinical Leadership + Pharmacy conference, May 2-4, 2019. Register here. Limited sponsorships and exhibits available! E-mail Jessica Cole at jcole@beckershealthcare.com for more information.
6. $3B in emerging opportunity for spine devices market: 5 things to know Full story
8. Aesculap's porous titanium surface technology shown effective in spinal fusion study
9. Nine hospital and health system IT leaders discuss threats to healthcare cybersecurity. Click here to download the free white paper.
10. SpineGuard reports 7% drop in 2018 revenue: 5 details
11. Spine surgeon leader to know: Dr. Uri Ahn of New Hampshire NeuroSpine Institute
12. Register for this webinar to learn how a patient financial engagement solution can greatly increase cash collected year-over-year.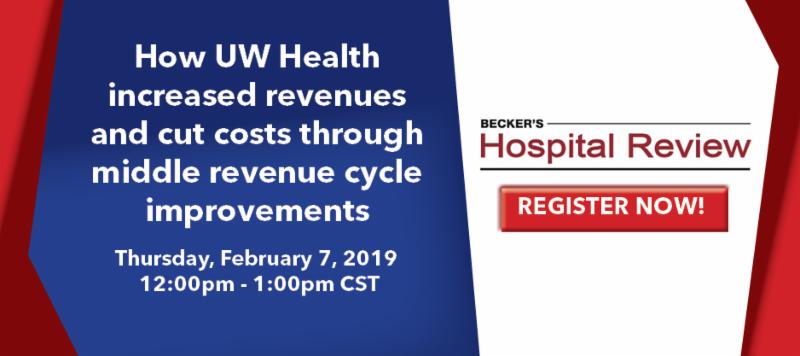 Companies to Know
Thank you to our sponsors